Visiting SF soon? Well, have we got the city guide for you! Having just partnered with the amazingly helpful Utrip travel planner, we are excited to share one of the many "featured trips" offered, produced by experts in the field when it comes to San Francisco city slickin'.
This featured trip, created by our friend and city expert Jeani Hunt-Gibbon of Union Square Business Improvement District, highlights Shopping & the Arts in SF. And oh, what a fantastic trip it will be! We've even gone ahead and made it easier for you by narrowing the trip down to our top favorite must see's and do's. Enjoy your vacay!
DAY 1: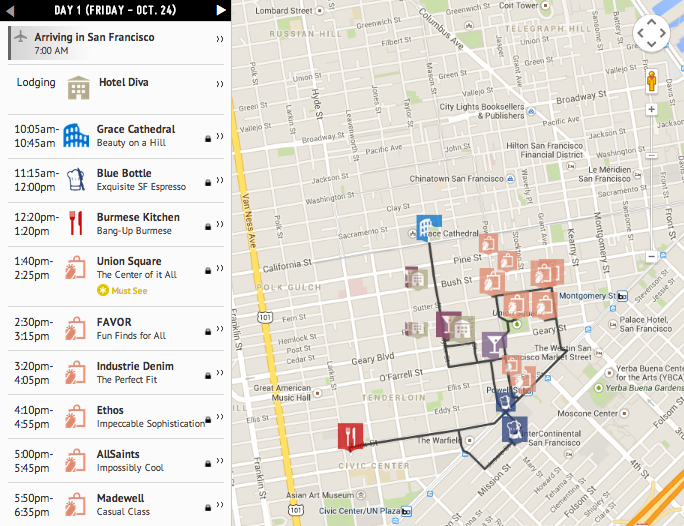 MUST SEE: Grace Cathedral MUST DO: Shop in Union Square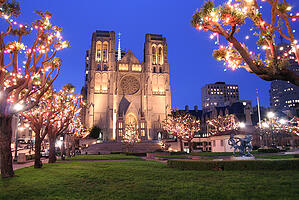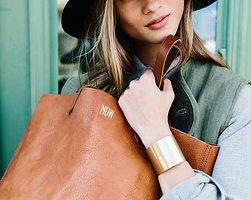 DAY 2:
MUST DO: Ferry Building MUST SEE: show at ACT
DAY 3:
MUST DO: Ride the Cable Car MUST SEE: Haight Ashbury
*Want to create your own trip? Read our How To Plan Your SF Trip: Utrip!