Our new Utrip planner lets you experience our beautiful city in the way that's most meaningful to you. Using your budget and interests, the planner will give you a day-by-day itinerary, in moments.
Here's a simple step-by-step how to in turning your San Francisco dreams into a reality:
(Find our Utrip page under the discover tab -> plan your trip.)
1. ENTER YOUR DATES

2. SELECT A TRAVELER PROFILE

3. ADJUST THE LEVERS SO THEY ARE JUST RIGHT FOR YOU. (P.S. Watch how the recommended activities change based on your inputs!)
4. And VOILA, a personalized day-by-day itinerary for your trip!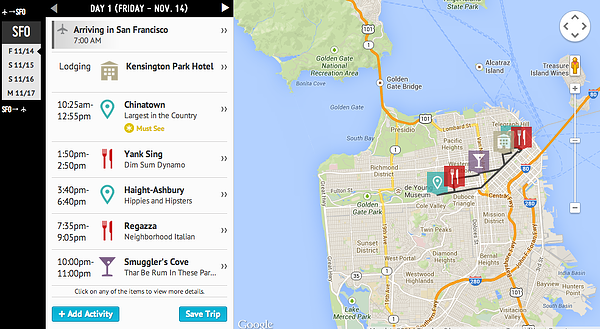 *Don't worry, the trip planner factors in seasonality and logistics. You won't be sent to a museum that's closed on Tuesdays. It will also be optimized for geography. No crisscrossing through the city all day!
There are so many ways you can continue to personalize your trip...
GET TO KNOW YOUR TRIP:
-View venue descriptions, information and tips by clicking on activities: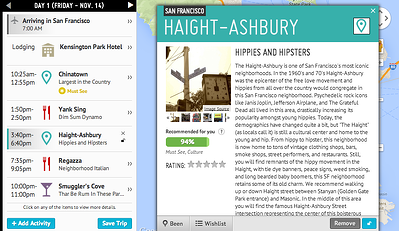 - Look at your trip by the week: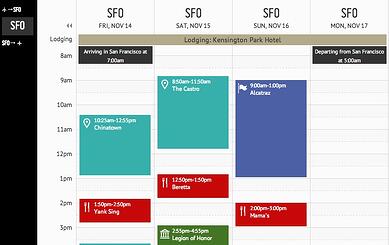 EDIT YOUR TRIP
- Easily lock in, move around or delete activities
-The trip planner can auto-fill a space when you delete something, or you can click "Add Activity" and peruse hundreds of items by tags or categories.
NOT SURE WHAT TO SEE? LEAVE IT TO THE EXPERTS. Check out our San Francisco Featured Trips: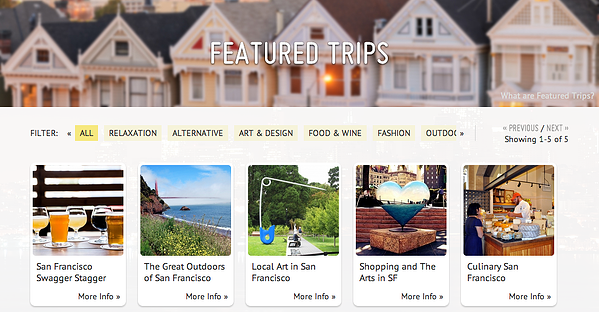 Be Excited! Share your trip with friends and family via: