Although San Francisco is known as a walkable city, there are times when you don't want to force your date, grandmother, or even your dog to walk up a street like Filbert on foot.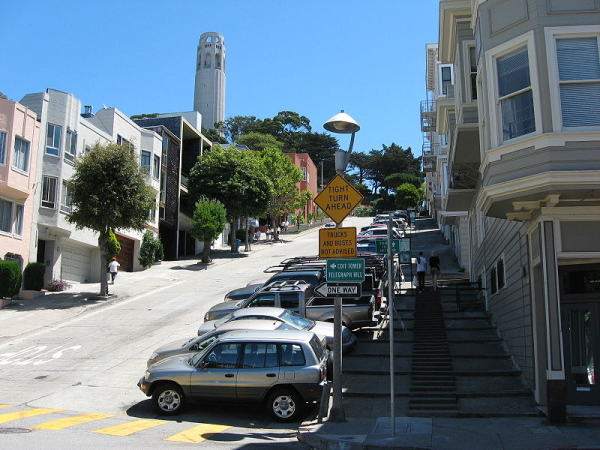 In situations such as this one, you should really hail a cab. So you whistle, you a place hand in the air, and you even position yourself slightly 'up-road' from all the other cab waiters and still no luck. Don't worry after you read this blog "How to hail a cab in San Francisco," your luck will change and you will never have to stand on a curb again!
Here are some easy steps on: How to Hail a Cab in San Francisco.
First things first download the app Cabulous. Cabulous is a free mobile app that lets you easily hail a taxi from any smartphone. They even have a state-of-the-art dispatch system that allows real-time tracking and communication between the passenger, driver and dispatch through the Cabulous dispatch platform. Ah,... technology!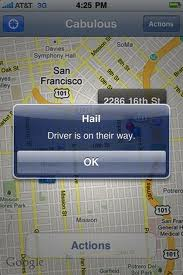 Once you are in the cab, here are some important things to note:
You should have the address to your destination ready

You should not worry about losing your personal items since with Cabulous you will never lose a forgotten item in a cab again!

The

San Francisco Taxi Commission

sets the fares. San Francisco taxis are required to post the fare in clear sight of the passenger. Fares are charged by fifth miles with a flat rate charged for waiting. Drivers will provide receipts when requested by the passenger.
The current fares are:
First 1/5th of a mile: $3.10

Each additional 1/5th of a mile or fraction thereof: $0.45

Each minute of waiting: $0.45

Airport surcharge: $2.00

Luggage surcharge: None

Bridge tolls: Paid by passenger

Out of town (distances of 15 or more miles outside the city limits): 150% of the metered rate. A driver may collect the fare in advance for any out of town trip. They will not collect advance fares for trips to either the

San Francisco Airport

or the Oakland Airport.
If the passenger disputes the fare being charged by the driver, the driver must drive the passenger to the nearest police station at no additional cost.
4. You should tip 15 to 20 percent of the total fare.
5. Get to your destination safely.