Traveling to San Francisco for the first time can be both daunting and exciting. There is so much to see and do that you're probably asking yourself "how do I fit it all in?" One sure-fire answer: PLAN – or in this case, let us do the planning for you.
Our Utrip planner combined the best must-see attractions with awesome local hangouts into a four day itinerary, perfect for the first timer in SF. Check it out!
DAY 1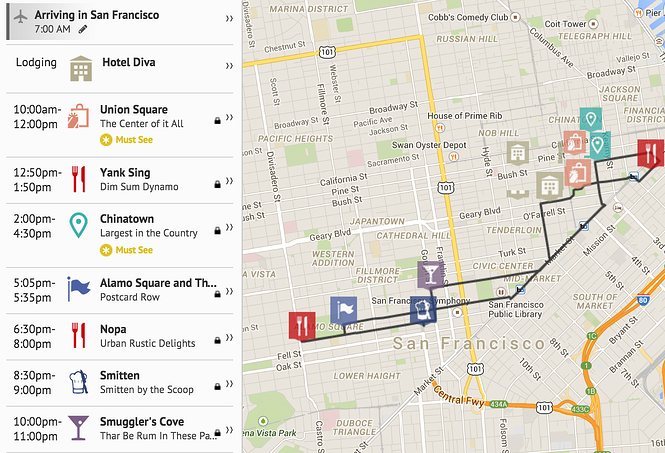 MUST SEE Union Square


Union Square is the heart of downtown and plays host to cultural performances, art walks, musicians and performers. With a myriad of restaurant, cafes, boutiques and art galleries, there's endless opportunities to dive into local SF culture.
MUST SEE Chinatown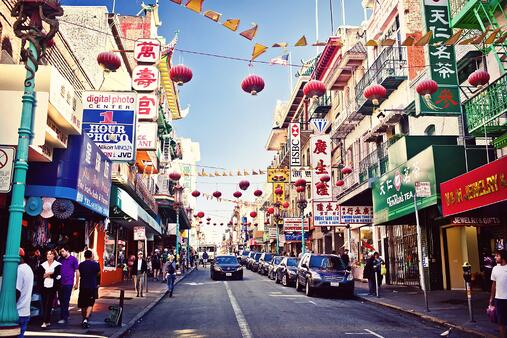 The largest Chinatown outside of Asian, you can find some exciting eats, gifts and sights wandering through the many little shops that create a colorful backdrop to many SF streets.
DAY 2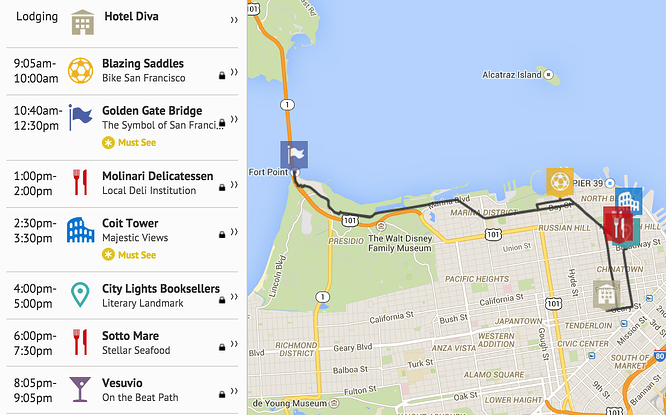 MUST SEE Golden Gate Bridge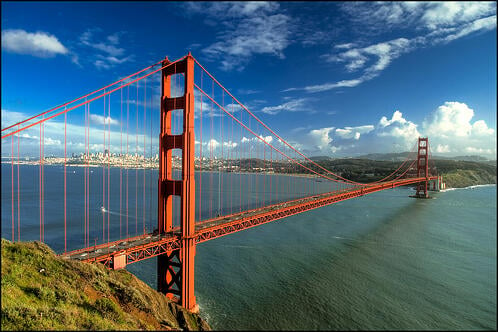 Come to one of the vista points at either end of this iconic bridge for some amazing scenic photos. Did you know that the Golden Gate Bridge was actually intended to be black and yellow?
MUST SEE Coit Tower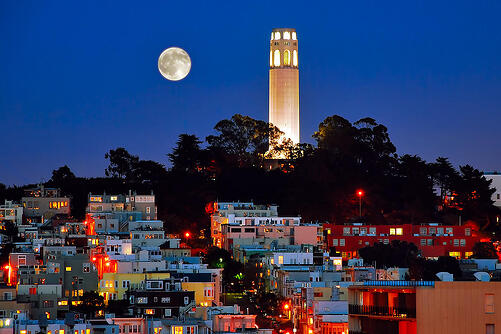 A staple of the SF skyline, Coit Tower is a famous and historic landmark. Take the elevator to the top for beautiful views of the Golden Gate Bridge and the surrounding area.
DAY 3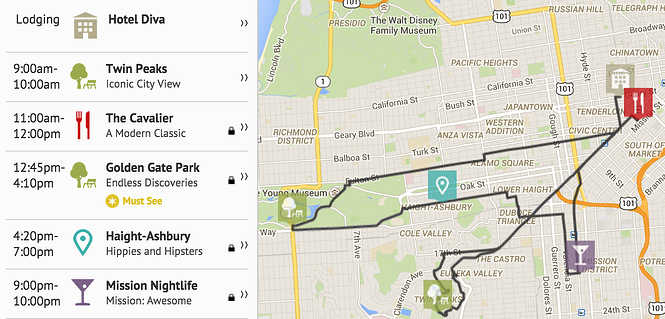 MUST SEE Golden Gate Park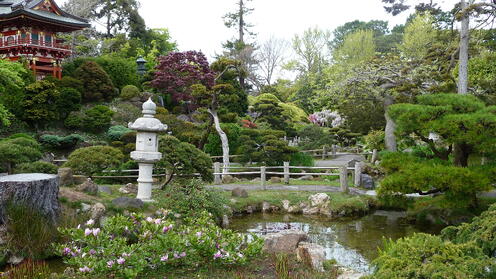 There are endless opportunities for fun, exploration and relaxation in Golden Gate Park. Spanning close to 5 miles from Ocean Beach to Haight Ashbury, this urban park is full of museums, beautiful gardens, and so much more.
MUST SEE Haight-Ashbury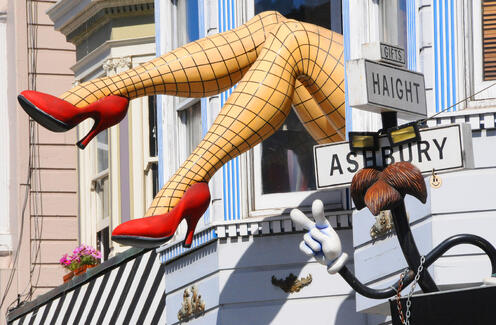 See one of the most famous gathering places in San Francisco, where the free love and hippie movement of the 60s and 70s flourished. Today, the area still exudes counter-culture personality and has a ton of vintage shops, lounges, bars, cafes and restaurants to explore.
DAY 4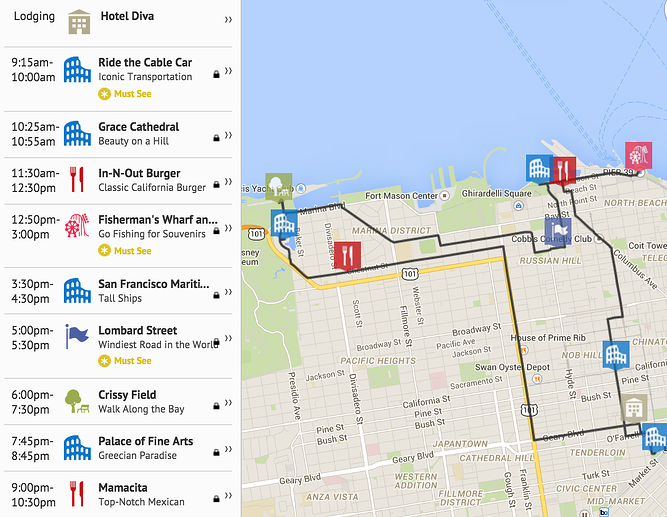 MUST DO Ride the Cable Car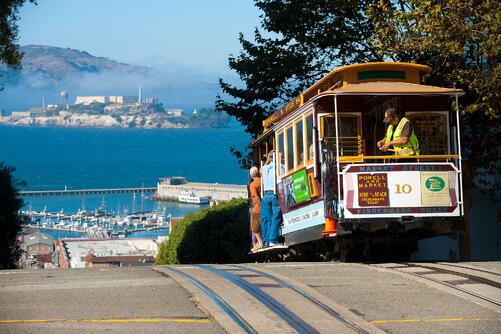 The iconic cable car is one of the best ways to explore the city and take in the different neighborhoods and the constant picture perfect moments. Just remember, it's always cash only!
MUST SEE Fisherman's Wharf and Pier 39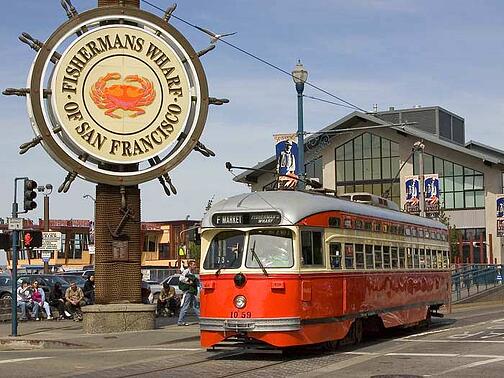 Located right on the water, this iconic fishing port is not only good for picking up souvenirs but for indulging in dungeness crab and the world famous sourdough bread bowl and clam chowder at Boudin Bakery.
MUST SEE Lombard Street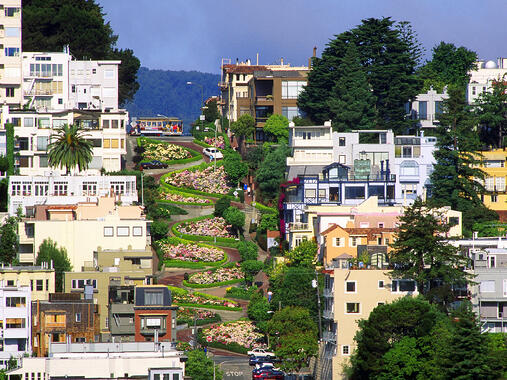 Head up to Russian Hill to see Lombard Street, the windiest road in the world. Drive, walk, or take in the incredible view of the bay from this famous landmark.