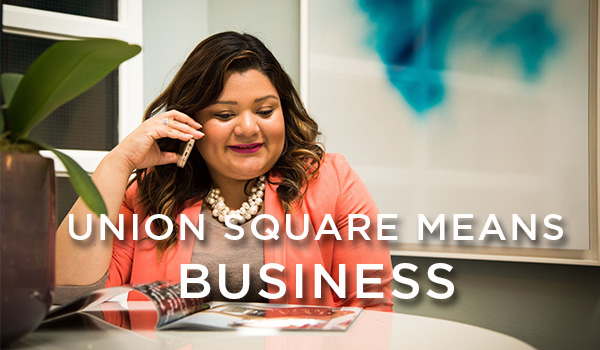 Traveling to San Francisco for business can be both daunting and exciting. There is so much to do and see, while at the same time dings on every one of our devices remind us that real work must be achieved. The question lingers, "how to fit it all in?" One sure-fire answer: PLAN – or in this case, let us do the planning for you.
BEGIN: We recommend starting your morning off right with a nice cup of joe. Most San Franciscans tend to lean toward the well-crafted stuff, no Dunkin' Donuts for us. So head to Blue Bottle in the Mint Plaza just South of Market for a gourmet taste of some of the most delectable, heart warming coffee you've ever had, certain to provide a nice, motivating buzz for the work day ahead. Also, be sure to try one of their tasty breakfast items or a quick fix pastry to provide even further sustenance, BUT be prepared for a bit of a line if you arrive during peak hours!*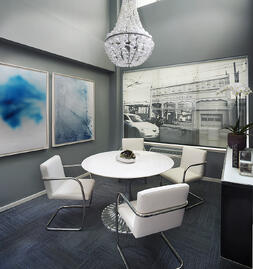 MEET: Our newly designed meeting spaces at both Hotel Diva
and Kensington Park Hotel are perfect for both larger executive meetings and smaller, more intimate gatherings. Check them all out
here
to find the one that best suits your needs.
BREAK: Good work! You got through the meeting bit. Perhaps it's time to wind down or maybe you have a little more work to wrap up. Either way, head over to Bartlett Hall for the perfect business man or woman's lunch! A top-notch new American bar meets restaurant - seasonally driven dishes created by Chef Emmanuel Eng are sure to leave your taste buds satisfied. If it's in your lunch regimen, try one of the unique barrel-aged cocktails or locally crafted beers (they have a beautiful gastropub in the back), after all, you're on vacation!
BUY: While you are in one of the fastest growing tech hubs of the world with booming economic growth, you're also in one of the most European cities in the country with a great sense of style. So why not celebrate a successful work day?! Update your wardrobe with a couple, or ten, items from any of the retail stores in Union Square. We've got Neiman Marcus, Saks, Macy's, and Westfield mall all in the same hood and many luxury stores if you really feel the urge to splurge! Also, if you're in need of some indulgent bath products, we highly recommend the sensuously rich products at Art of Shaving or Lush, right around the corner from one another.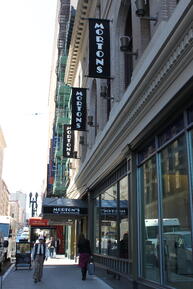 DINE: No one loves a good old fashion surf and turf dinner more than after a productive day of hard work, especially while traveling. Our standard go-to steakhouse favorite remains at Morton's, always a reliable quality experience with some of the best meat on the block. If you're looking for something a little fishier, check out the Farallon, offering one of the most extensive seafood menus in town. Go for it, you've earned it!
DRINK: Our go-to's for a great cocktail after a long day at the office remain at Swig or 620 Jones. Each are steps away from Union Square, making for quick access to and from your hotel and a damn good cocktail, guaranteed.
SLEEP: Hotel Union Square is closest to larger convention spaces like the Moscone Center, while the Steinhart Hotel offers a classic, more home-like appeal for long term staying guests.
*Want more guides? Check out our Next Best Dinner Guide or Top 5 Lunch Spots In and Around Union Square