Le'ts be honest here. The 50 Shades of Grey movie trailer is HOT. You pretend not to watch it or care about it, but you're drawn to it, each and everytime. Damn it Christian... put your shirt back on!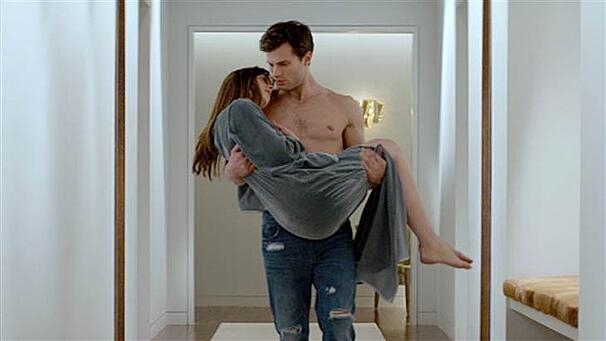 All this 50 Shades madness doesn't have to be just a fantasy. You can bring it to life. And as strange as this might sound, we're here to help you.
Trust us, we know what we're doing - we did this before back in 2012 when the book came out, so naturally, now that the film is set to release this Valentine's Day, we're bringing back the goods with an all new sexy treasure chest!
Our 50 Shades of Women COME AGAIN package is creating quite a buzz inside and outside the box. Watch this clip from NBC News to get a peek at what's inside, and hey, if you're ready to take the whip by the handle, click here.