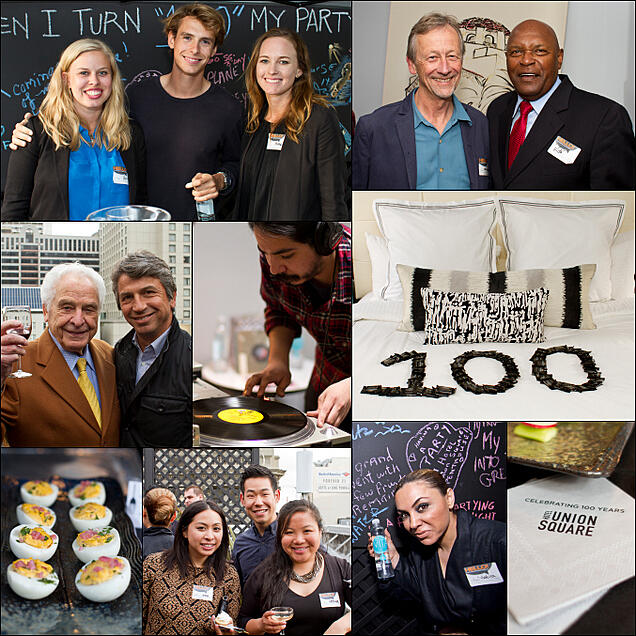 Last week's blog post we shared the exciting news that Hotel Union Square was celebrating its 100 year anniversary along with some fun historical facts! A lot has happened in 10 decades, so, as you can imagine, there was a lot to celebrate!
And that's exactly what we did last Wednesday night! We threw a fabulous party and celebrated with our amazing clients in the newly re-designed Hotel Union Square Penthouse Suite. It was truly a night to remember!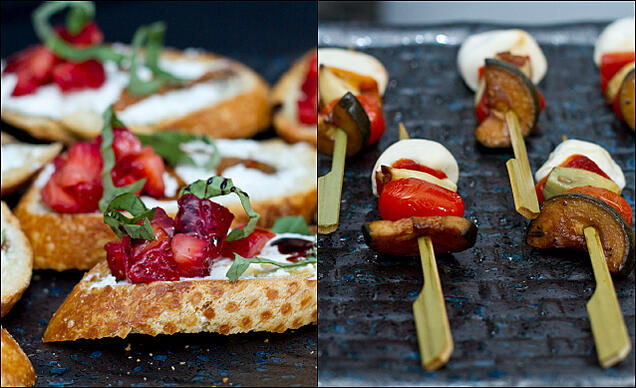 HUGE thanks to the talented culinary students from the Art Institute of California for the delicious spread of hor d'oeuvres, Le Grand Courtage for the celebratory bubbly, John's Grill for the timeless martini bar, Teldeschi Winery for their tasting table, DJs Michael & Michael for spinning old-school vinyl hits, and Jonathan Rachman for the beautiful finishing touches!

These adorable mini cupcakes were handmade by our very own Group Sales Director, Janelle Granfors. Thanks for sharing one of your many hidden talents!
And a very special thank you to all who joined the celebration! Until next time...