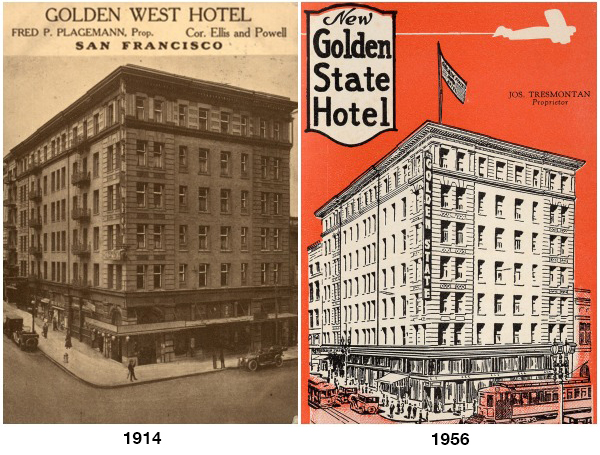 A whole century has gone by since Hotel Union Square opened its doors for the first time. The then "Golden West Hotel" was constructed in 1913 in anticipation of the visitors attending the 1915 World's Fair. Officially called the Panama-Pacific International Exposition, the fair celebrated the successful 1914 completion of the Panama Canal. This was also San Francisco's opportunity to prove that the city had fully recovered from the devastating 1906 earthquake and was prepared to handle the rapid growth of tourism.
Your history lesson doesn't stop there. The hotel was also a temporary home of author Dashiell Hammett. Historians suggest that he likely wrote "The Maltese Falcon" and the "Thin Man" series while he was a resident of the hotel. He loved the hotel so much that he booked his bride-to-be, Josephine Dolan, in a suite the night before their 1921 wedding. Mr. Hammett might have also favored this location because during the Prohibition Era, a 10,000 square foot speakeasy called The Golden Bubble was located in the basement of the hotel!
A couple name changes and ten decades later, Hotel Union Square still retains much of its early charm, including original Egyptian-motif mosaic murals, grand staircases and ornate moldings. And a Dashiell Hammett suite.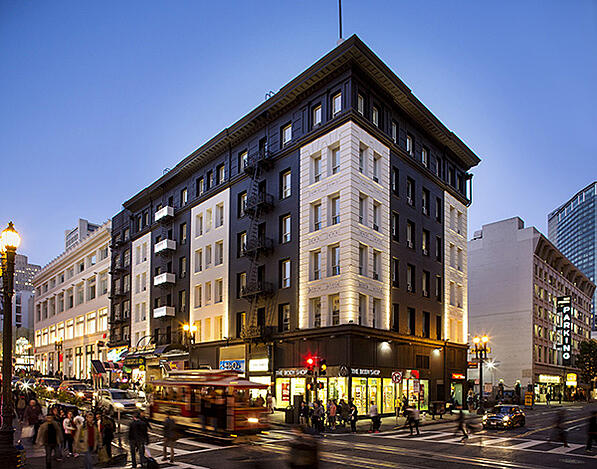 Hotel Union Square, 2014
And of course, a milestone this exciting and historic deserves a huge celebration, and that's actually what we did this past Wednesday. Stay tuned for photos from our 100 year anniversary party!