Last Wednesday night's San Francisco Giants baseball game was perfect!
Perfect pitch + Perfect game = A perfect start to your weekend.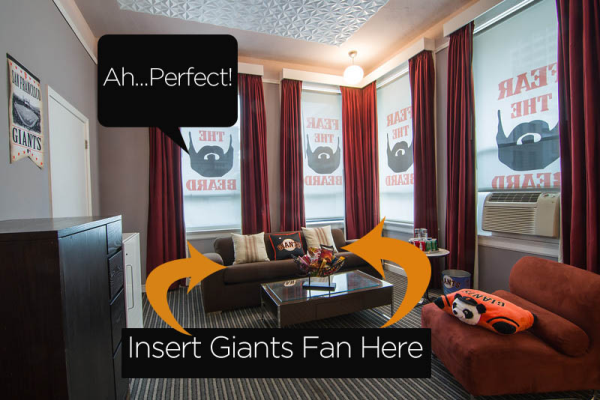 So how do you top last Wednesday night? You can start by spending the weekend celebrating in our very own Dugout Suite at the Hotel Union Square. Never before has any hotel company hit a home run with their home team, The Giants, than Hotel Union Square up at the mound, pitching its very own Dugout Suite!
Like San Francisco Giants pitcher Matt Cain, we like being first. Did you know Matt Cain is the first San Francisco Giants pitcher since the franchise was established in 1883 to pitch a perfect game? This makes Matt Cain the 22nd pitcher in baseball history to pitch a perfect game. We think this deserves a celebration!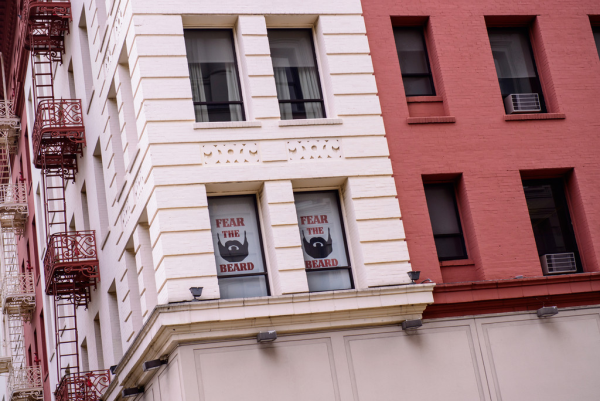 Now time for our Perfect Pitch:
Our spacious corner suite features "Fear the Beard" window shades, a king size bed set up that you are sure to strike it rich in and a basket full of baseball treats with cracker jacks, peanuts, bubble gum & more.
This Suite will have you "root, root, rooting for the home team!" Our Dugout Suite can be the perfect pitch to any Giants fans looking for an excuse to extend that perfect game celebration all weekend long!
Guests of the Dugout Suite will be treated to four complimentary tickets to a tour of award-winning Anchor Brewing Company, a San Francisco original since 1896 as well as a few extra goodies.
Again congratulations to Matt Cain the 1st Giants pitcher to pitch a perfect game in Giants history since 1883!
We clink our frothy Anchor Stream beers in honor of you. Cheers Matt Cain!
*Please note that the word perfect was perfectly used a total of 11 times in this blog.