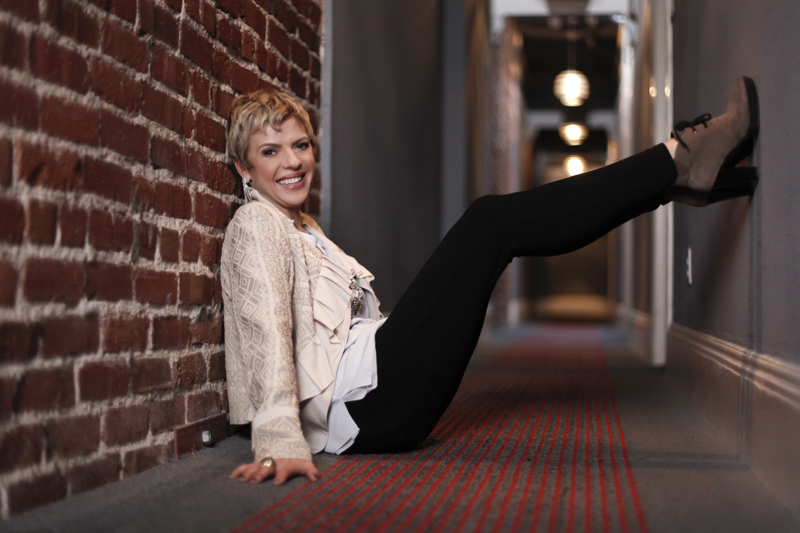 We recently partnered up with PAR Springer-Miller to integrate ATRIO, a new and intuitive, guest-centric technology...Well they wanted to get to know their client a little more and asked some great questions to our CEO and founder Yvonne Detert. The answers were hilarious so we had to share!
Name: Yvonne Lembi-Detert
Position: President & CEO
1.What is the best thing about working at Personality Hotels?
Arriving at work and planning on doing something planned, and then doing something that is completely different! Coming into the office and welcoming the many different personalities & seeing all the smiles is the best! It changes your day.
2.Tell us a crazy story from working at Personality Hotels.
OMG the list never ends. I personally loved rolling in Mel Gibson's dirty sheets after he checked out, and convincing my COO to talk to Vanilla Ice! Or how about having the challenge of turning an unhappy guest into a very satisfied guest who becomes your best friend? Gina Lollobrigida ordering Rice Krispies in Italian & calling them "A Snap, Crackle & Poppa!" Having a lady call me up & scream at me that the package I created called: "Fatal Attraction" was so wrong because I was encouraging extra marital affairs. HELLO!
3.What is last great movie, good book, CD, or TV show that you've watched/listed to?
Films: Crazy Stupid LOVE, 4 Christmas's, & Elf. TV: The Dick Van Dyke Show, Bitchin Kitchen, I Love Lucy, Dancing with The Stars
4. How long have you worked at the hotel?
1980 OMG!!!!! Forever!
5.Where is your "Must See" attraction in San Francisco (or the area)?
North Beach, Fillmore St ,Coit Tower, Fort Funston, Stow Lake, The Blue Angels air show in Oct.,the GG Bridge, the rose garden @ GG Park, & so much more. I especially like the view of the ceiling at any Personality Hotel guest room!
6.What are you most excited about seeing in ATRIO?
Change! An improved change to improve our arrival & operations of the mechanics of a hotel reservation that makes our guests recognize the difference, & enjoy the arrival & departure experience of their stay.