The Holidays are here. They crept up on us and came too quickly, so now is the time to sit back, relax, drink some spiked egg nog or maybe a hot toddy and enjoy the festivities.
Whether you celebrate Christmas, Hanukkah, Festivus, or your own celebration, you cant ignore the influx of candy canes, strings of blinking lights, and promises of best deals. Holiday décor is here, it isnt going anywhere so you might as well sit back, drink a hot toddy, be merry and take it all in.
At Personality Hotels we pride ourselves in being the best boutique hotel group in Union Square (San Francisco for that matter) and we try really hard to do EVERYTHING for our guests. So why not live up to our own standards and provide our guests with a curated list of go-to Holiday "things" that aren't too tacky or touristy. Enjoy
Dine with Stag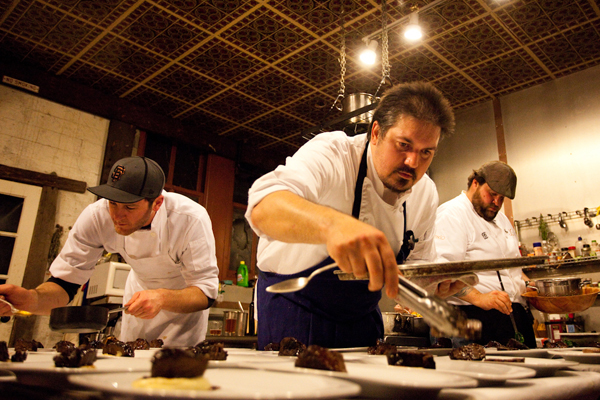 Stag Dining Group is not your typical dining experience. It is clandestine event that delivers a constant changing epicurean menu. The menus are decided well in advance, making sure that everything is sustainable and from local farms and purveyors. Seating is limited and, of course, the location is always kept secret; so if you're in town quickly grab a seat!
Macys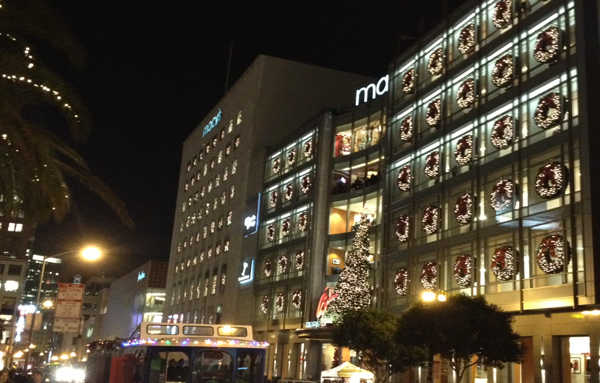 Ok yes, it's Macy's but what's exciting is the amount of holiday decoration that adorns every spot in, around and on Macys. Oh and ladies, if you need to use the restroom, take a trek up to the fifth floor and go through the doors that take you back to an era before pop up toilets. The women's bathroom in Macys, Union Square is great...
Westfield Shopping Mall - perfect for kids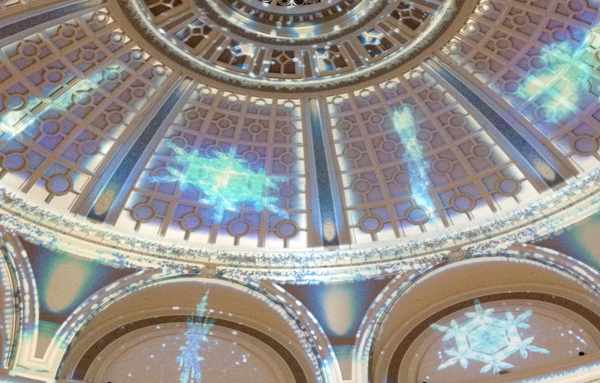 If you have kids in tow then take a moment and stop at the Westfield Shopping Mall located in the middle of Union Square and take them up to the top floor, let them lay down on the floor and enjoy a little animation fun. Each night, Westfields iconic dome will come to life with animated 3D light spectacular, with music to match.
Shopping in the Mission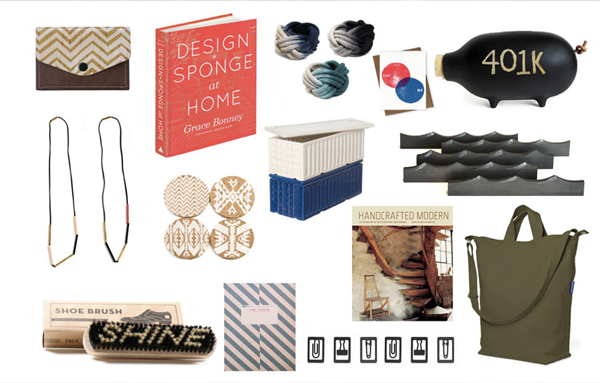 A $10 cab ride away from Hotel Diva, Hotel Union Square or Kensington Park, the Mission area is definitely the place to go if you are looking for unique gifts. Stroll along Valencia and pop into a variety of specialty shops. From a Pirate store, to a Taxidermy shop, to Dog Eared Books and back to The Curiosity Shoppe, this area is great to find gifts for those who have it all, or say they don't want anything. After all, who wouldn't want a pirate eye patch?