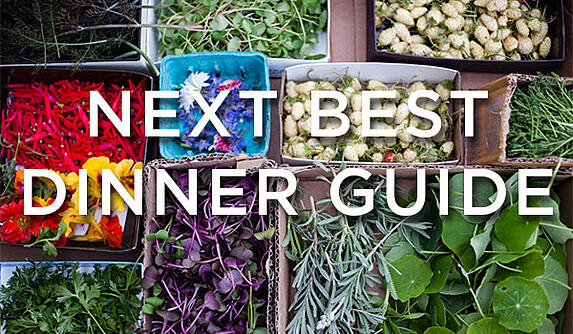 Photo via E&O
E&O Asian Kitchen – 314 Sutter Street, Union Square. Sophisticated, modern Asian fusion to-die-for! Plenty of space for larger parties in a chic, yet warm environment, in a prime location right off Union Square. Local business goers and tourists alike rave about E&O for their unique dishes and unforgettable cocktails. The Ultimate Meal: Oysters and Indo Corn Fritters to start, Prawn Citrus Salad appetizer, finish with Drunken Noodles.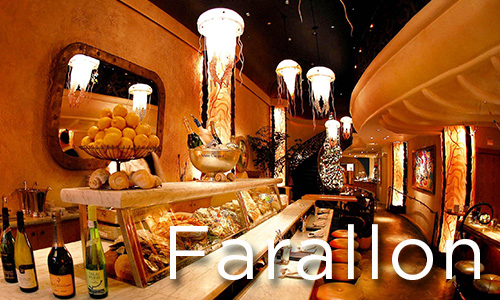 Farallon – 450 Post Street, Union Square. One of the best little known happy hour spots in the city with an amazing jellyfish bar to boot! A seafood platter (Grand Platter $70/Royal Platter $130) gets a group of dinner-goers a little bit of everything. Forget waiting an hour, or three, for a table at one of the new foodie fish spots, this historic space boasts the charm as one of SF's more classic fish houses, reliably timely and delicious.
Cafe Claude – 7 Claude Lane btwn Bush and Sutter, Financial District. A hidden gem! This intimate, low-lit, classic French bistro is situated along an inconspicuous alley whispering romantic nuances with every step, a rarity in the middle of the hustle bustle that makes up Downtown SF. Don't be suprised if there's a jazz band ruminating out of the corner of the room. Must Try: Fig Wrapped Prosciutto appetizer and the Duck Confit - bon appetit!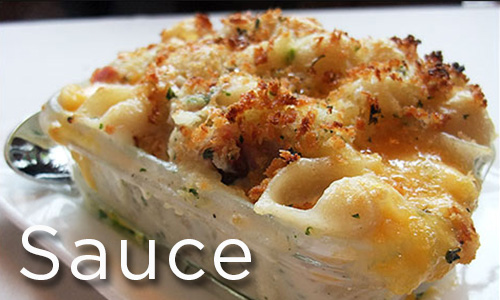 Sauce – 56 Belden Place, Financial District. This comfort food style restaurant is perfect for people looking for reliably good New American dishes. A go-to for groups in need of space, or couples looking for something more intimate (the outdoor patio is quite the romantic film scene). Must-Try: the Portobello Mushroom Fries paired with the Hangar Steak and a Moscow Mule.
Naked Lunch – 504 Broadway, North Beach/Telegraph Hill. Located near the old beatnik neighborhood where literary rebels like Kerouac and Burroughs once frequented, diners are sure to catch onto the historic feel at this restaurant, but guaranteed a table and timely meal, all in a fun and casual setting. Order the fried chicken sandwich with the bartender's seasonal cocktail for a fulfilling, good ole' American meal.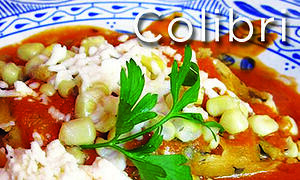 Colibri Mexican Bistro – 438 Geary Street, Union Square. Get your Mexican food fix with a twist! Quality ingredients are used for every drink and dish. We never fail to order one of their many specialty margaritas and fresh guacamole to start, followed by any of the entrees, sure to invigorate those taste buds. If there's time: try their weekend brunch (includes bottomless mimosas)!
Aliment - 786 Bush Street, Nob Hill. This intimate & cozy space offers seasonal dishes crafted with fresh, local ingredients. A neighborhood favorite, the menu and decor shouts San Francisco chic! We love the brussels sprouts, the bolognese, and/or the pork belly paired with a glass of one of their many choice wines.
Need lunchtime inspiration? Check out our Top 5 Favorite Lunch Spots blog post!