If you're searching for kid friendly hotels in San Francisco for your next family vacation, this blog is dedicated to you and your family's sanity. Personality Hotels has two kid suites to make your next family vacation the best one yet!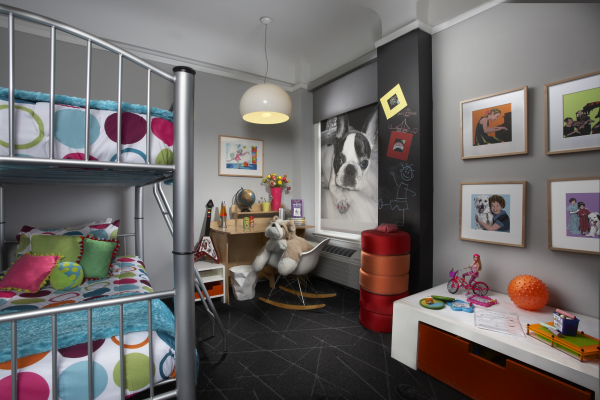 Hotel Diva makes kids feel like true divas and divos when they stay in the Little Divas Suite, which celebrates famous child actors, actresses and characters. Able to accommodate a family of four, this two-room suite allows kids to have their own room, separated by a connecting door to the parent's room. Ah...comfort and security!
Stylized for even the savviest pint-sized traveler, the Little Divas Suite comes complete with modern bunk beds, colorful "Donut Pouf" cushions, a Mac computer, a karaoke machine, Wii gaming system, a drawing table and lots of toys.
Read more of what your family can expect on The Mom Reviews.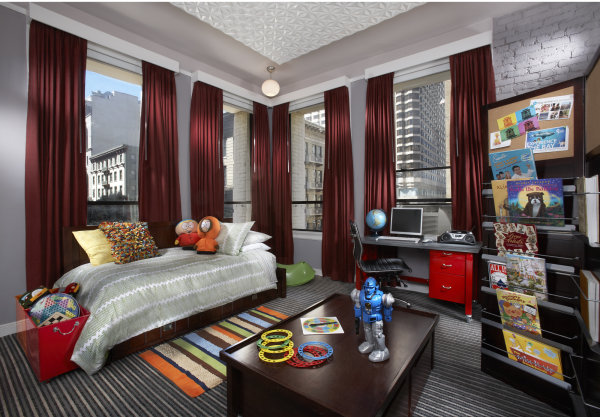 Hotel Union Square's Kids Suite boasts retro-style mixed media collages of famous kid-friendly San Francisco landmarks, all stylized in primary colors to engage kids and encourage them to be artistic. This large one bedroom suite, with a bookshelf divider for added privacy, features a cherry wood trundle bed, a computer filled with history related games, Nintendo Wii, a writing desk, books and games.
See what Simply Real Moms had to say about their stay.
Happy kids, even happier parents. We hope to see the whole fam soon!