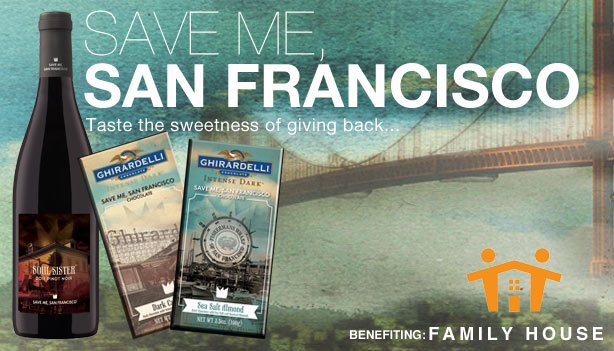 When we adopted Family House into our hearts, we never looked back. It was an obvious partnership for us. Like us, their goal is to provide a home away from home. But unlike us, they provide this comfort to families of children with cancer and other life-threatening illnesses while being treated at the UCSF Benioff Children's Hospital.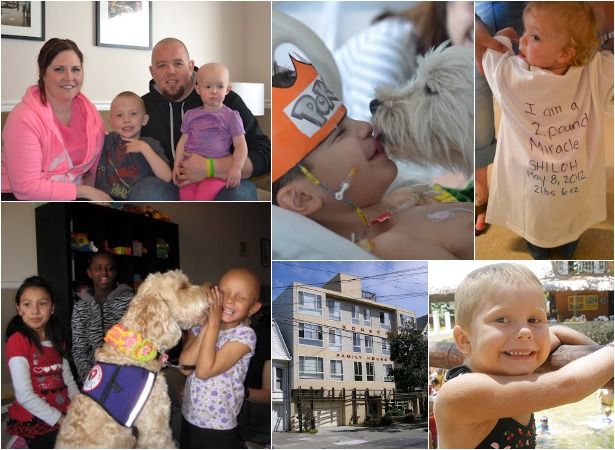 Falling in love with their mission and undeniable spirit was easy. And soon we found out that it was easy for a lot of people - like the rock band Train and Ghirardelli Chocolate Company. When we heard they were creating products specifically for the benefit of Family House, our newest package "Save Me, San Francisco" just fell into place.
Chocolate and wine have never come together better. Satisfying in taste and fulfulling in heart, this package will have you savoring the fact that you're helping others who really need it.
A bottle of "Save Me, San Francisco" Pinot Noir released by the Grammy-wining band Train
2 Limited Edition "Save me, San Francisco" Ghirardelli Chocolate bars
$10 from each package purchased will be donated to Family House
Late Check out
Click here for additional details.