Martin Luther King Jr. weekend is one that sneaks up on most of us. Right after recovering from the holidays and finally getting back into routine, there is a long weekend knocking on our door. Luckily for you, we have a few tips and suggestions on how to spend your day off.
With reasonably warmer weather approaching this weekend, renting a bike and riding down and around the Golden Gate Bridge is almost a must. The scenery and sense of liberation is incomparable. While you have your bike rented, all national parks are admission free from January 14th-16th. A bike ride and picnic in the park? Your honey will definitely be happy with that ;)
Thinking of staying in SF over Martin Luther King weekend? Check out our fun packages!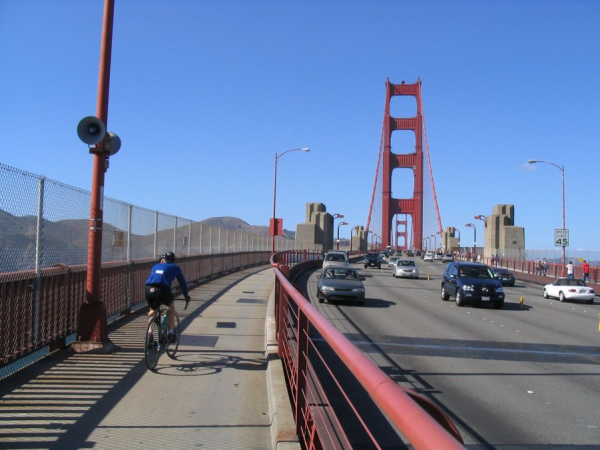 Fortunately, the Union Square Ice Skating Rink is still open! From 10AM-11:30PM enjoy gliding across the ice with friends, family and lovers. Grab some hot chocolate and hit the rink for a day filled with falls, laughs, and love. Also, you can not forget to take part in the MLK day parade which crosses over Lefty O'Doul Bridge and stops at Willie Mays Plaza at AT&T Park.
A few blocks away from Union Square, Pier 39 is celebrating the 23rd anniversary of sea lions! January 18th-21nd enjoy FREE walking tours, refreshments and discounts at Pier 39.
Do not miss out on the opportunity of attending the Winter Fancy Food Show, which is "West Coast's largest specialty food and beverage event". The first day of the event is Sunday, January 20th, at the Moscone center with innovative specialty food products you are sure to enjoy.
For all those night owls, we have the events for you too. Infusion Lounge is hosting an event, "Social Addiction" on Saturday January 19th so be sure to put your name on the guest list! And of course, we can not forget the big 49ers game against Packers on Sunday. This weekend is definitely the perfect time to have off. Go out, spend time with friends and family and enjoy one of our nations historical days.