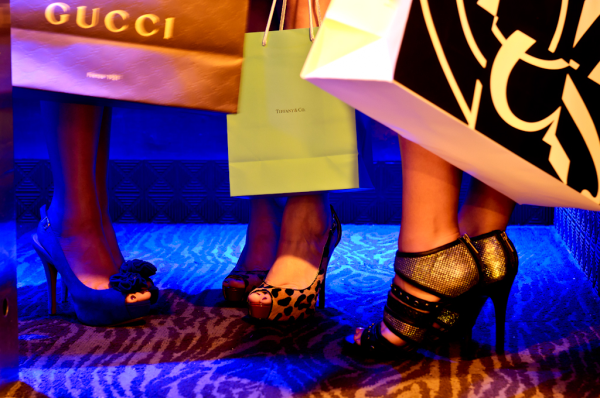 In need of some much needed me time, away from the day to day stresses of being SuperWOMEN? Let's face it; even superheroes need a day off...
It's time to put the cape away and call your closest friends for a "Girls Night Out!"
Get ready to spend an incredible getaway in a city devoted to glitz and glamour. With everything you need to shop till you drop, Girls Night Out is devoted to give you all you need to shop and enjoy The City!
Think about it, you might attend important meetings, carry a large workload or plan play dates for your children but who's planning play dates for you? Plan a play date in San Francisco to shop with your closest friends. You'll try on clothes, share secrets and laugh until it hurts.
In the evening, maybe you'll choose to travel to the Far East? The newly opened restaurant, Region allows you to feel like you left the country while you indulge in the comforts of staying local. Ah...guilt and jet-lag free!
At the end of the night, imagine a town car, provided by De Lovely Limo that allows you to take in San Francisco's iconic skyline as you and your girlfriends reminisce on the good ole' days.
Personality Hotels' Girls Night Out is the perfect escape for SuperMOMs looking to get away.
Valid at Hotel Diva, Kensington Park and Hotel Union Square, the Girls Night Out Package includes: