Take a break from your traditional conference or "bored" room and experience Personality Hotels' "Think Tanks".
Traditional meeting spaces can be such a bore and at Personality Hotels we believe that in order to create great ideas, you need equally great, unique and thought-provoking meeting spaces.
We have all experienced going to off-site brainstorming or planning sessions in the sterile confines of a hotel conference room. Sure you were able to escape to a new location, but how creative did you really feel being stuck in meeting spaces that lacked the personality need to inspire?
Personality Hotels' Think Tanks are a creative alternative to those monotonous meeting spaces you're used to.
As you know, meeting spaces that look and feel creative can energize your leaders and managers to think differently and act differently.
Get out of the box and come into one of Personality Hotels' Think Tanks!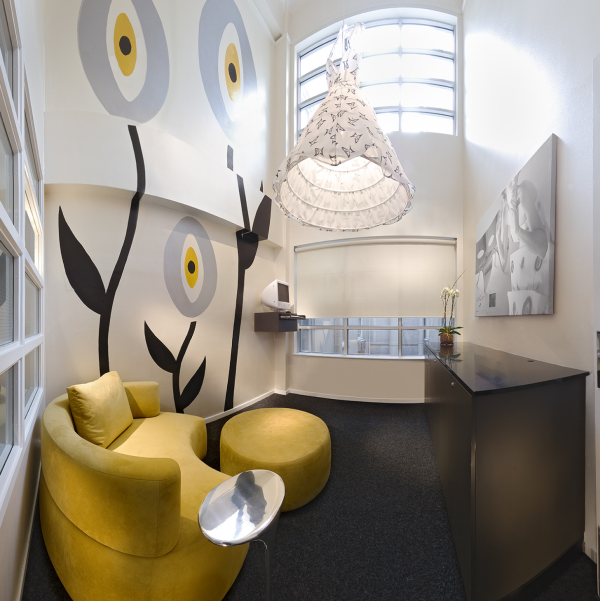 The Pablo Lighting and Lee Quen Lounges at the Hotel Diva are styled by San Francisco's hottest artists and designers. Our meeting spaces can be rented as an inspirational space for brainstorming, small meeting with colleagues, or one-on-one interviews.
Audio and visual equipment & catering is available at an additional cost.
A meeting and event coordinator will help you create a successful meeting from start to finish.
For questions about our Think Tanks or to book one of our meeting spaces contact Stephanie Andrade 415.351.4120 or sandrade@personalityhotels.com.