We have the ins and outs of everything SF Pride 2012
First thing, first!
What is SF Pride 2012?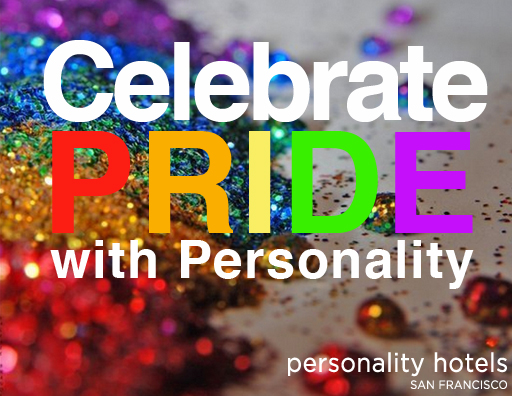 Let's go back into time. June 28, 1969, the police raided the Stonewall Inn in New York's Greenwich Village which sparked the Stonewall riots. This was one of the first well-known instances of lesbian, gay, bisexual, and transgender rebellion. One year later to the date, on June 28, 1970 the first Pride was held in San Francisco, New York, Chicago, and Los Angeles.
Back to the present SF Pride 2012 marks the 42nd anniversary of the San Francisco Pride Celebration and Parade. Now, that's what we call history with personality.
When is SF Pride 2012?
Saturday, June 23 in San Francisco's Civic Center Plaza from Noon to 6:00 p.m.
Sunday, June 24 in San Francisco's Civic Center from 11:00 a.m. to 6:30 p.m.
Where is SF Pride 2012?
San Francisco Civic Center --along Market Street begining at 10:30 a.m. on Beale Street on Saturday, June 23 in San Francisco's Civic Center Plaza.
Ok... I am convinced I am going but How do I get to SF Pride 2012?
Since SF Pride is one of the largest outdoor events, traffic will be at a stand still. Plan ahead. Take Bart or Muni. Both Bart and Muni transit systems serve the Civic Center station.
Where should I stay before or after SF Pride 2012?
If you're the Diva we think you are... Hotel Diva is the place to stay! Sexy, modern and fresh from a facelift, Hotel Diva is the most chic of Personality Hotels. Conveniently located on Geary Street just two blocks away from Neiman Marcus and Saks, Hotel Diva has a style that is attractive and architecturally appealing.
Or maybe you think you deserve to be treated like American Royalty, if that's the case, we suggest staying at the Kensington Park Hotel. A gorgeous 1925 Gothic style building, the grand and fashionable Kensington Park Hotel revisits an era of elegance, with historic San Francisco charm. The stylish lobby features hand-painted ceilings, modern artwork, and serves complimentary tea and sherry, nightly to hotel guests. Cheers!