If you've stayed at the Steinhart Hotel then you know how charming and timeless it is. And if you've stayed at our long-term property recently, then you might have noticed some beautiful new changes. 15 one bedroom apartments were recently refreshed in a sophisticated Parisian style by Jonathan Rachman Design and they look absolutely gorgeous, don't you think?
"I brought in designer Jonathan Rachman to transform the space because he's simply the best visual storyteller I know. His first career was in the hospitality industry in Switzerland, so he understands what is necessary to make a winning first impression on guests--and what it takes to give them an experience as unforgettable as the decor. Jonathan also appreciates the history of buildings and designed our spaces with complete respect to the building's stunning architecture. When I saw the renderings for the first time, I thought he'd had a peek inside my head and stolen my best ideas before I could articulate them: rich and elegant without being the least bit fussy." -- Yvonne Detert, Personality Hotels CEO & Founder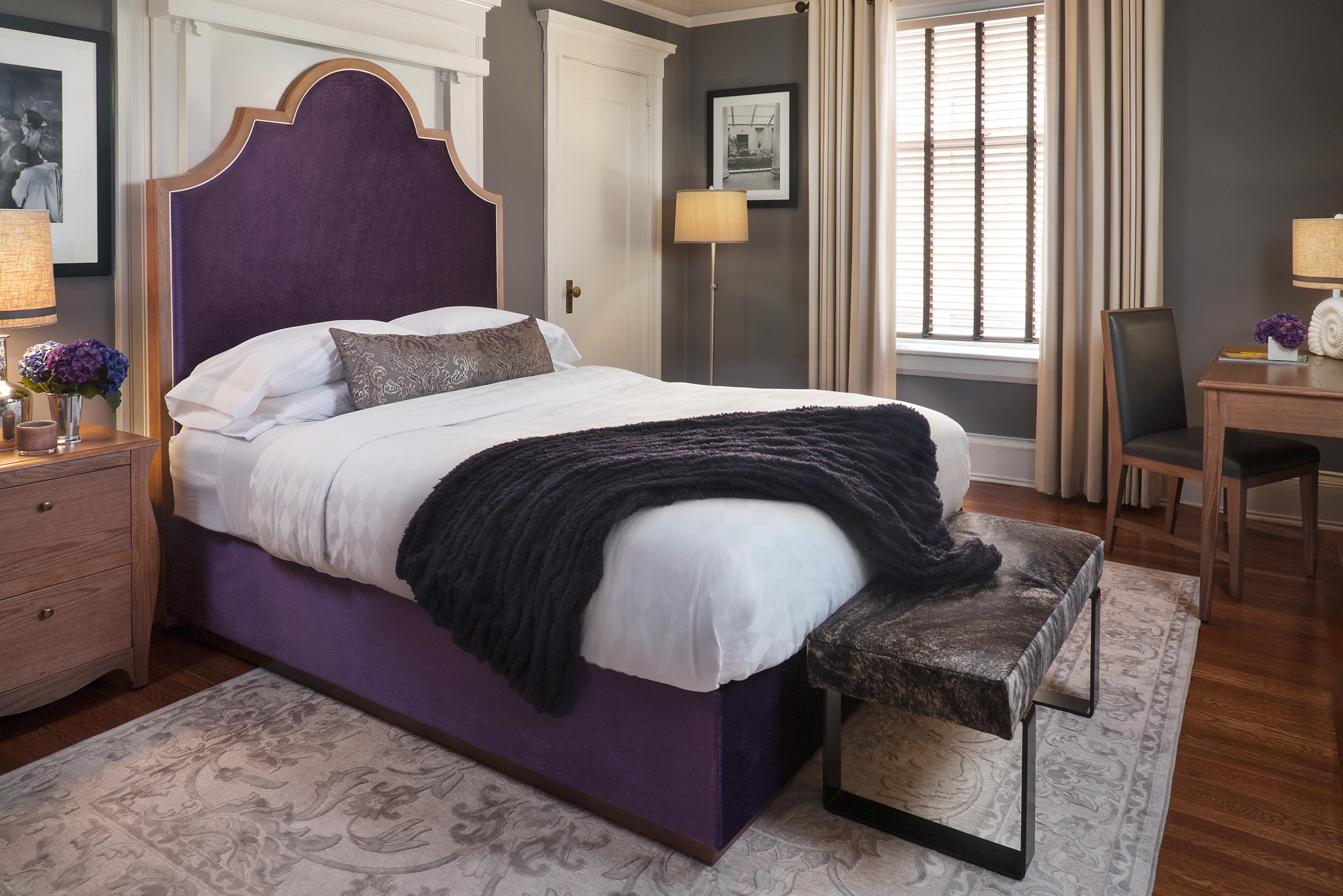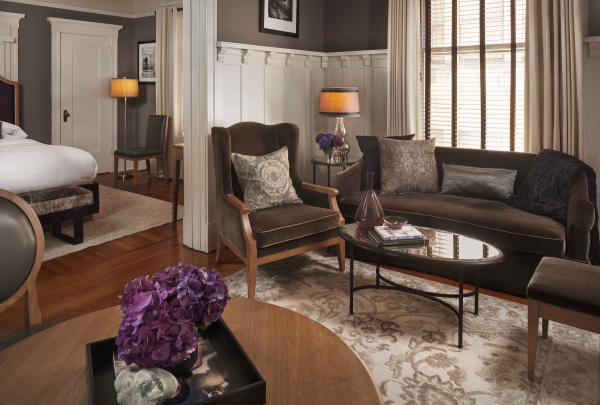 We caught up with Jonathan Rachman to get the inside scoop on his vision and the inspiration behind his design. Here's what he had to say:
PH: What was the inspiration behind the renovation?
JR: Our inspiration was 'old world' European - classic, yet current. Respecting the history of the Steinhart was crucial because there are so many rich elements of the property that I hope to showcase - from the elevator and the old school front desk, to the tile in the lobby and the coffered ceiling and wall paper in the hallway. San Francisco is an intimate global city and the Steinhart carries the old charm of San Francisco so well.
PH: Where did you pull inspiration from?
JR: I lived and studied in Europe and have traveled extensively, but Hotel Costes in Paris truly inspired my design for the Steinhart - to continue its rich history AND texture in the current time in San Francisco. I love the rich colors and textures without being pretentious and impractical.
PH: What is your favorite thing about the Steinhart?
JR: Hands down - the history, but as far as interiors - the architectural elements like the elevator and the tiles in the lobby!
PH: What is the most important thing you consider when designing a home away from home?
JR: The feeling of TRULY being at home, which means being cozy, not stuffy. It's all in the details - to make the space warm, chic and personalized - not feeling commercial and generic. We put a touch of whimsies in the accessories and art elements at the Steinhart.